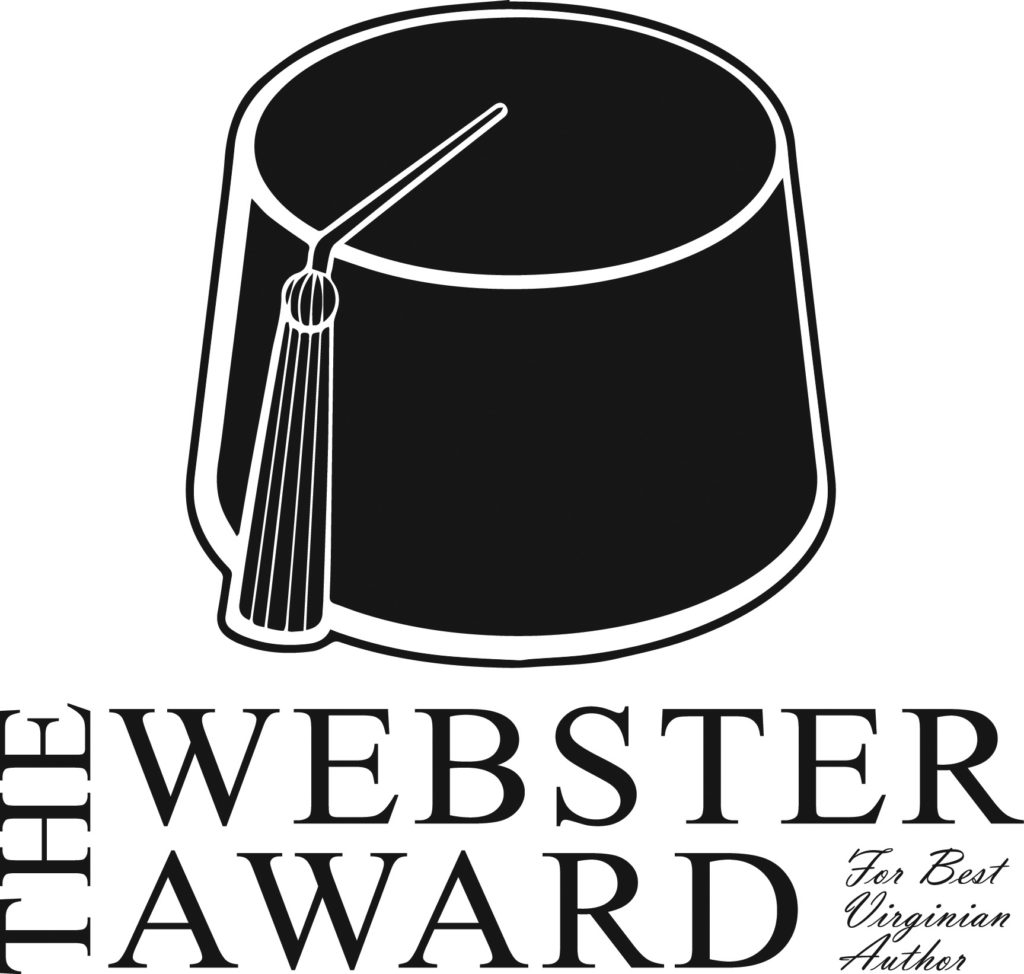 The Clarence Howard "Bud" Webster Award was founded in 2018 to recognize outstanding achievements in writing by Virginia authors. Nominations are opened to the public in June, and the award is presented at RavenCon the following April.
We have created this award in honor of our long-time friend Bud Webster, who passed away in 2016. Bud was known for many things: his Bubba Pritchett series of short stories, his "Anthopology 101" column in the SFWA Bulletin, his work tracking down lost estates for deceased science fiction writers, his Book Geek table at local science fiction conventions, and so much more.
Past Winners
2022: R.R. Virdi for The First Binding
2021: R.S. Belcher for The Ghost Dance Judgement
2020: No Award Given (COVID)
2019: Cass Morris for From Unseen Fire
2018: Chris Kennedy for The Golden Horde
Nomination & Voting
Nomination is open to the general public. Anyone is welcome to nominate a published work (fiction or non-fiction) for The Webster Award.
A published work is considered eligible if it meets the following requirements:
The published work must have been first published in the year being considered or the previous year (i.e. for the 2023 Webster Award, we will consider any book first published in 2022 or 2023).
The published work must have been written by a Virginia-based author; for the purposes of this award, this is defined as the author having made their primary residence in Virginia for at least 6 months out of the 12 months preceding publication. In the case of a published work with more than one author, half or more of the listed authors must be Virginia-based authors.
The published work may be traditionally published or self-published, available electronically, in print, and/or in audiobook format.
Nominations are collected online and will be accepted until the end of August. Nominations will be vetted by our awards committee and the final selections will be announced in September.
The top two to five published works will be placed on our final ballot.
The final voting/judging process is as follows:
Voting will be open to the public, starting in October, via an online survey and will remain open through the following February. (One vote per person, duplicate votes will be discarded.)
Our anonymous awards committee will judge and vote on the finalists, choosing their top three novels.
Judge's votes will be tallied using a Ranked Voting method (with a 1st place vote counting more than a 2nd place vote, and so on). The winner of the online voting will be counted equally as a single judge's 1st-place vote.
In the event of a tie amongst the judges, we will factor in the online 2nd- and 3rd-place votes as well.
The winner will be announced at Opening Ceremonies at that year's RavenCon.
Nominations
Nominations for the 2023 Webster Award (to be presented at RavenCon 2024) are now open!
If you need help finding Virginia-based authors, just look HERE.